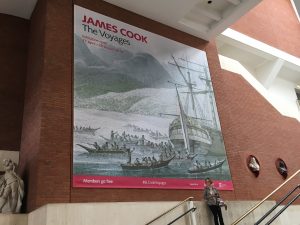 We recently visited the James Cook – The Voyages exhibition at the British Library.
2018 marks 250 years since James Cook's first voyage sailed from Plymouth. In 1768 the coasts and islands of the Pacific were largely unknown to Europeans. Cook's three voyages between 1768 and 1780 changed that. But the Australian history mystery remains – Who discovered Australia?
Explore this mystery for yourself ›
Here is a short video about the exhibition.