Case Study Overview
Convicts, Settlers and Immigrants (CSI) is a history tool that allows you to discover some defining moments (important events) in Australian history through your own eyes and those of your ancestors. Discover key events in Australian history as you uncover your heritage and add your ancestors and key family events to the interactive timeline data base. Find out how Defining Moments in Australian History may have influenced the lives of your ancestors and shaped your own family today.
CSI is an exciting journey of discovery and a data base tool and that you and your family can use to preserve your history online for generations to come.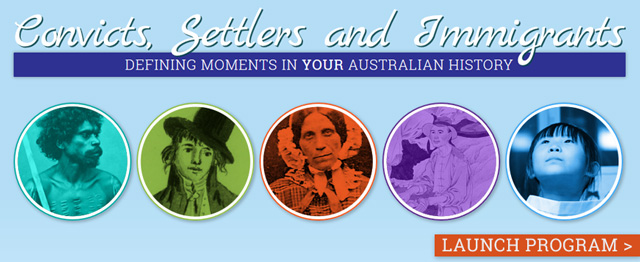 Interactive Elements
Multi-player Interactive
Work together with members of your class or family to record your family history.
Building your own family data base
Enter and share details of your family history and discover key events that have shaped that history
Investigate the impact of 'Defining Moments' in Australian history
Discover how 'Defining Moments' in Australia's history (as presented by the National Museum of Australia) have impacted upon your own family history.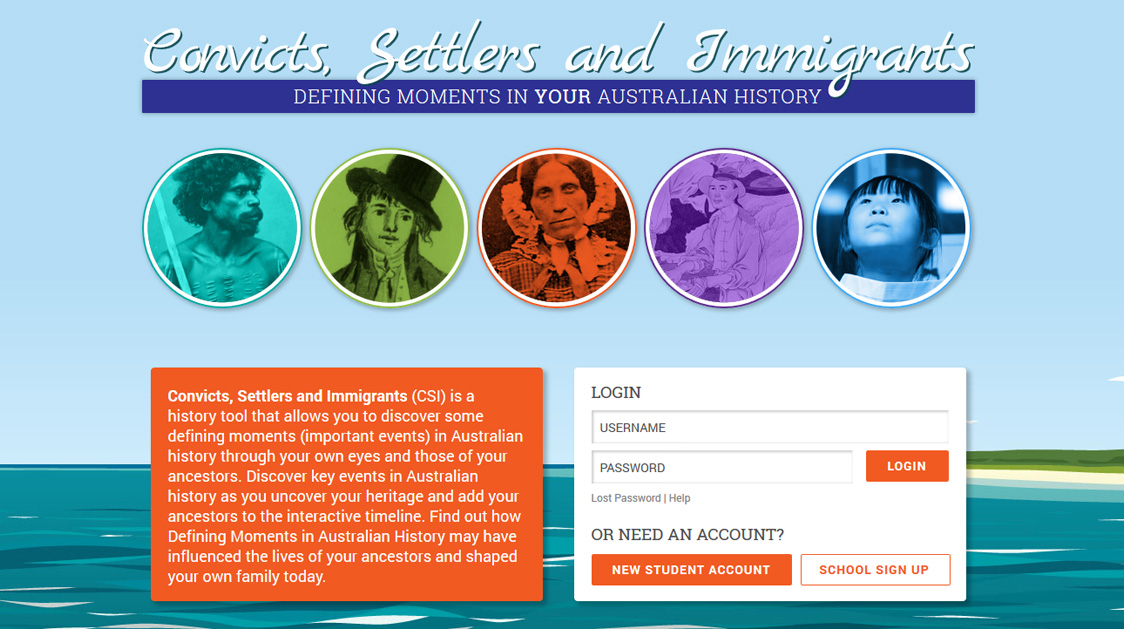 How to get started
Step 1: Subscribe your school to Australian History Mysteries.
We have a range of subscription options. See subscribe for options.
Step 2: Each student creates a profile
Once your school has an account, each of your students can create their own individual profiles to allow them to login and save their progress and come back to it anytime.
For further help see our FAQs or visit the CSI Help page.