By subscribing to this website users will be able to access:
high quality videos (MP4 and Windows Media) for each case study which introduce the mystery, 'visit the scene' of the events and set out clearly the nature of the investigation
inquiry learning units of work in both pdf and iPad friendly formats for each case study containing photocopiable evidence and classroom activities
interactive modules in iPad friendly formats for a number of case studies designed to further explore aspects of these case studies in exciting, stimulating ways and offer a different learning experience for visual learners
decision-making games that encourage players to adopt historical 'avatars' to solve mysteries of the past
Australian History Mysteries and Australian Curriculum: HASS/History
The Australian History Mysteries case studies are designed to stimulate students' interest in and engagement with aspects of their history, landscape and heritage, and to develop the skills needed in pursuing historical studies. They are relevant to Australian Curriculum : HASS/History with its emphasis on inquiry learning and historical skills development.  Each case study contains a wide range of primary and secondary source evidence, including museum objects, national archival collections and historic sites.
View the Curriculum Guide and Curriculum Guidelines PDF for overviews of year level and specific Australian Curriculum: History suitability for each case study.
Flexible Subscription Options
Access to our resources are based on annual subscriptions. You can subscribe to the primary resources and secondary resources as standalone subscriptions or group them together. We offer a variety of subscription options based on the size of your school and also cater to home schools. Find out more about subscriptions.
The Producers
Australian History Mysteries has been developed by Ryebuck Media Pty Ltd with support from the National Museum of Australia Both organisations are committed to providing excellent resources that can help to bring history alive in the classroom.
Awards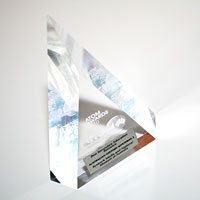 Defining Moments Digital Classroom
Winner in association with National Museum of Australia  in ATOM Award 2021
Best Educational Website (Primary/Secondary)
Defining Moments Virtual Museum
Finalist in ATOM Award 2021
Best Instructional/Training Video or Website (Tertiary/General)
Can you strike it rich during the Gold Rush?
Finalist in ATOM Awards 2016
Best Educational Game
Australian History Mysteries Website
Finalist in AIMIA Awards 2011
Best Learning and Education
Australian History Mysteries 3
Winner of ATOM Award 2010
Best Secondary Education Resource
Australian History Mysteries 2
Winner of ATOM Award 2006
Best Secondary Education Resource