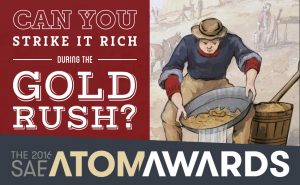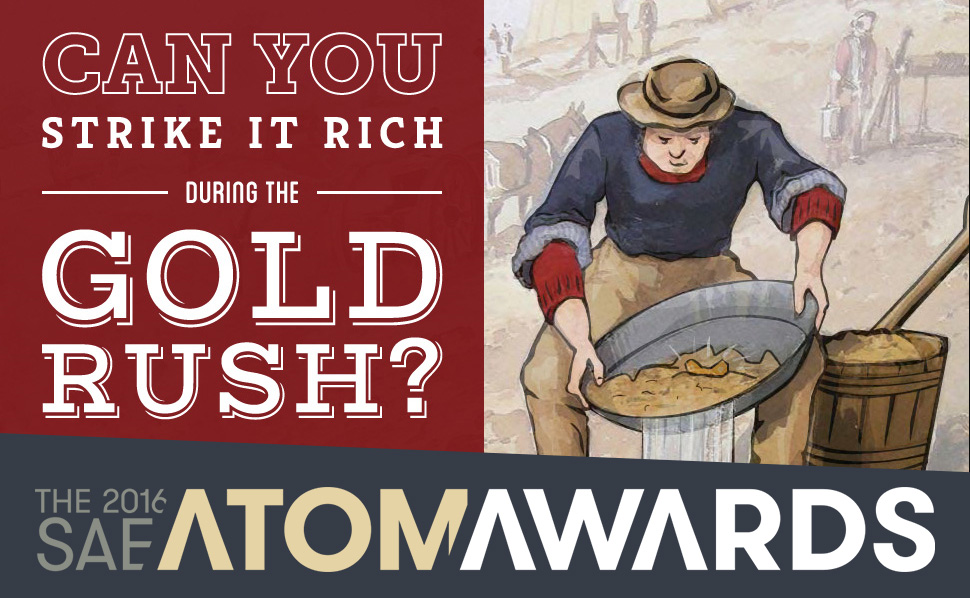 The ATOM Awards celebrate the best of Australian and New Zealand screen content from the education sector and media industries. This year, over thirty diverse categories span film, television, games and educational resources, including websites, apps and ebooks.
We are thrilled that our Gold Rush game, which we developed in collaboration with the National Museum of Australia, is one of three finalists in this prestigious category.
This decision-maker game helps students understand some of the experiences faced by hundreds of thousands of people during the Australian gold rush period in the second half of the nineteenth century (1850–1900).
Winners will be announced at a special event on 24 November. In the meantime you can play our Gold Rush game at australianhistorymysteries.info/casestudies/goldrush/